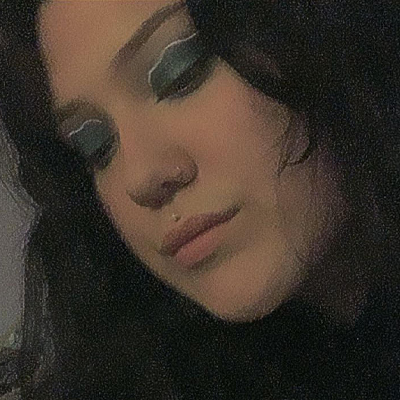 I have always been into music mainly because I didn't want to listen to anyone and would much rather listen to red hot chilli peppers or Eminem. I've always wanted to do radio but thought I was always too nervous to do it because I never knew what to say – but now I've started I won't shut up!
I'm glad that I grew up surrounded by different types of music. I was listening to Queen, Prince, New kids on the block and Blondie when I was in secondary school and even now being in college my taste in music has grown.
I remember sitting up with my mum trying to find new artists to listen to.
This is where my love of the 70s and 80s came from, and along with the music came the denim on denim and the flared trousers (I mean I'm writing this while wearing flares, so can confirm)
My love for the 90s stemmed from movies and along with that came the cheesy movies such as clueless and 10 things I hate about you (by the way Kids in America by Kim Wilde became a favourite song because of clueless).
I also have way too many CDs which are currently everywhere in my house, you're practically walking over them! I still need more though. I will always prefer to listen to music on a CD player and no one will convince me otherwise.
And to conclude I have a varied music taste (believe me, you should see my playlists) and my show shall reflect that, so expect some strange playlists.
Top 10 albums
By the way – Red hot chilli peppers
Parallel lines – Blondie
Back to black – Amy Winehouse
Curtain call – Eminem
Employment – kaiser chiefs
Slippery when wet – Bon Jovi
Love angel music baby – Gwen Stefani
Big Willie style – Will Smith
AM – Artic Monkeys
Hunky Dory – David Bowie