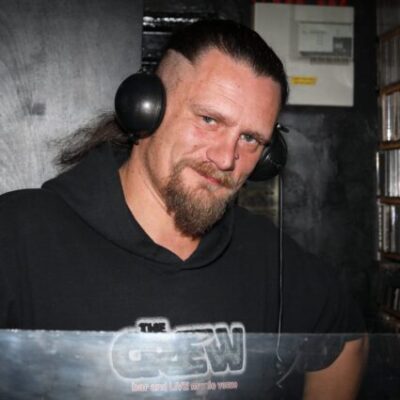 Steve was left to discover his own musical interests as a child. His mother listened to ballads and his father favored jazz or big band music, this just wasn't for Steve. His earliest interest in music started with American and British classics of the 90s, such as Def Leppard, Aerosmith and Alice Cooper.
As he grew older his taste for American metal grew, opting more for bands such as Linkin Park, Atreyu and Bullet for my valentine.
Only in recent years has Steve found his love of southern rock, although he sees many similarities in the bands he has listened to all his life. When referring to the heavy country genre, he favors artists such as Brantley Gilbert, Colt Ford and Johnny Cash.
Steve's life has always been closely entwined with music and he has no idea how many gigs he has been to over the years – it's alot! His favorite gig so far was watching Aerosmith on the last gig of their Nine Lives tour at Wembley Stadium in 1999, that one will take some beating!
Steve has been the front man and vocalist in numerous bands over the years, notably Mankin in the noughties and Scattering Ashes for the past 12 years. The pinnacle of Steve's musical career was having the honor of playing a set at Download in 2016.
Steve adores broadcasting on The Crew Rock Radio and hopes the station flourishes, giving him the chance to hone his presenting skill and his music knowledge.