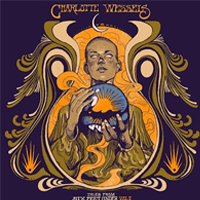 Charlotte Wessels – Tales From Six Feet Under Vol II"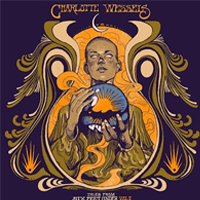 Former vocalist/songwriter of Delain, Charlotte Wessels returns with her second offering "Tales From Six Feet Under Vol II" following the success of her first debut release of "Tales from Six Feet Under" (2021) released via Napalm Records. The album showcases Wessels wide range of styles combining a range of rock, pop, synth and metal infused together with haunting vocals that echo throughout the music from start to finish. Fans of Delain and other symphonic metal female fronted metal bands will certainly love this latest offering. Elements of what Charlotte brought to the table in previous projects are certainly on show on this album with songs like "Good Dog" and "A Million Lives" but not only that the album features the other side with more chilled tracks like "Venus Rising" and "The Final Road Trip" a song which gave me a bit of Kate Bush vibes about it at times and honestly, who doesn't love a bit of Kate Bush?
Overall the album has a lot to offer to fans of all kinds of rock, metal and synth. With such a strong start in the first 2 releases by Charlotte Wessels things can only get better from here!
I rate this a solid 4.5/5
Written by MikeP