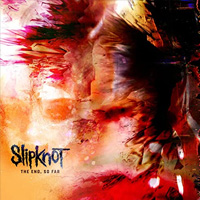 Slipknot – The End, So Far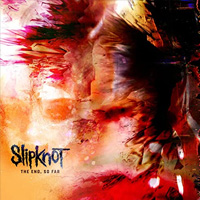 The nine masked men from Iowa return with their 7th studio album titled "The End, So Far". For me this band is the band that started it all off when it comes to metal so seeing the evolution of this band always amazes me. This album is no different when it comes to Slipknot showcasing their wide array of musical talent and moving with the times showing they are not just a one trick pony.
The album starts different to a lot of previous Slipknot albums. Instead of an intro of random build up noise or haunting vocals from Cory, we are treated to the first track titled "Adder all". To me this caught me off guard a little. The start of the song gave me flash backs to the previous intros but then for it to hit into a song surprised me. Not the greatest song I have heard as it's quite a slow and emotional journey and I could be tricked into thinking I was listening to a new Stone Sour song. This doesn't last however when it gets into the second track on the album called "The Dying Song (time to sing)", here we hear the Slipknot we all know and love with a mixture of the older releases merged with the melodic goodness from the later albums.
Slipknot have for sure given the fans old and new everything they wanted with the re introduction of Sid's DJ skills being more prominent in the whole album to which I feel was quite hidden away in the previous 2 albums they made. Blast beats and the primordial screams from Cory are plentiful on this album, with tracks like "Warranty" and "H377" giving Vietnam style flashbacks to the "All Hope is Gone" era showing that the heavy, pounding and fast sounds are still at the core of the bands writing process.
The album as a whole is sure to satisfy with the blend of Old and new styles which show that Slipknot is here to stay. In my opinion the album is not the best they have released but it is a damn good one. My thirst for the old school Slipknot sound that I have come to love and started me on the journey into metal is certainly quenched. I can't say it is perfect for me but it was certainly an enjoyable album to listen to.
I would give it a solid 4 out of 5.
Written by MikeP