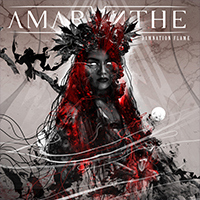 Amaranthe – Damnation Flame (Single)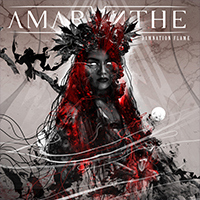 So the New single from Swedish metal giants Amaranthe has dropped. The song is their first release from their coming 7th album with promises something new and different from the band. Elize and Olof mentioned in the past that they have tried a lot of new things on this album and this first release is a great taster into the master craft work they possess when it comes to writing music and melodies. The song begins with almost and Adams Family style into which really sparks your audio senses into action only to take you on a carnvial-esq jounry with melodies that just make you want to bop you head in happiness. None of the melodies take you where you expect to go either. If you have listened to Amaranthe before, you almost have a knowledge of where the tune will go but with this song, it is almost like you are thrown in directions that you were not expecting keeping you on the wild ride throughout the track. If you close your eyes and listen to this song you can almost picture yourself being in a large fancy room at a masquerade ball especially when the breakdown hits. The new growler definatly fits the band well, fitting with the tone of the past singers with even more thrown in. If this is the style that runs throughout the new album then I guarentee that we are in for such a treat when it comes to the full release and I personally cannot wait.
For those of you who listen to my show on a Sunday evening you know I love Amaranthe so there is no surprise that I give this a 10/10!
Reviewed by Mike P (The Autopsy)