If you thought that ACDC had retired and rocked off into the sunset, then think again. The release of their 17th album – PWR/UP – POWER UP – proves once more that these ageing rockers are still producing great music.
ACDC have always been good at producing quality studio albums, but this one simply cements their role as guiding lights in the hard rock genre. Considering the amount of upset, illness and tragedy that has beset the band since 2015, it's a miracle that this album ever got made at all. However, the band members have all credited their deceased band member Malcolm Young as the inspiration for this latest endeavour. It would appear that they all wanted this album to be a tribute to Malcolm and have included many of his trademark sounds and ideas in the songs.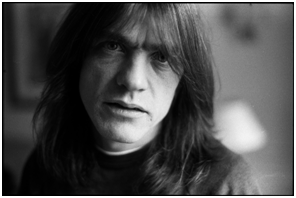 In 2017 Malcolm Young, co-founder of the band, died of Dementia. Yet, despite his death, the classic line-up of Angus Young, Brian Johnson, Phil Rudd and Cliff Williams got together in 2018 and started coming up with ideas for the new album. Williams even came out of retirement to do so. They are also joined by Stevie Young on rhythm guitar.
So what is the album like? It's mainstream ACDC. There's nothing too surprising, but if you are a fan of the band it's definitely a crowd pleaser. In a word it is solid rock music.
Production values are high, with Brenden O'Brien once more returning to apply his magic to the mix, as he has done since 2008. Be of no doubt, this mix is excellent. With good solid guitar, tight bass and an excellent drum track.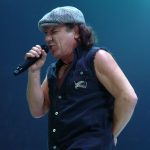 Vocals are superb, Brian Johnson is definitely back on track and his voice is once more at its best. I think, possibly, that it's the best it has been since his ACDC debut on "Back in Black".
"Shot in the Dark" has been their first video and single release, and thanks to some amazing new technology, Brian Johnson was once more able to get back on stage without putting his hearing at risk. It is an excellent first release from the album, but I would have preferred to see "No Man's Land" as the first release. That, however, is only my humble opinion and who am I to second guess the great ACDC?
As for the rest of the songs on the album, there are some great rhythm riffs in "Mists of Time" and solid rock with blues undertones in "Kick You When You're Down", (which is one of my favourites). "Witches" seemed appropriate to the season, as did "Demon fire". I liked them both. "Demon Fire" is especially fun. I can see this making its way into another Marvel movie in the future.
The problem, and it is a problem, is that every song on this album is a potential "A" side on a single. They are all good, well rounded, rock tunes. Okay, there are no major surprises here, but I don't think that is a bad thing. I say this because their last album, Rock or Bust, did not inspire me in the same way this one does and to be quite frank, it had me worried that they had lost their edge. Not so with this new album. I'm sure that there are many will say different, but I find comfort in the knowledge that ACDC is back on track.
The album is officially being released on the 13th November and will be available as a CD and a Vinyl Record. It will also be available to download and stream.
Okay, now I am going to listen to it again. Third time's the charm, right?
"For those who are about to rock, I salute you".