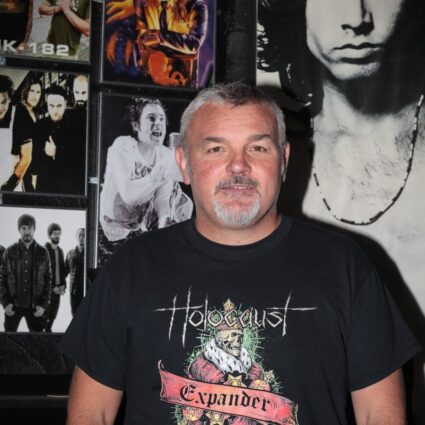 First got Into Hard Rock and Heavy Metal during 1979 into 1980, just as the "New Wave of British Heavy Metal" movement brought the genre very much back to the fore. I also have a passion for underground prog rock from the end of the 60's Into Early 1970.
Born and raised in Nuneaton, music was never really played in my childhood home, and early listening was met with some resistance. So wearing headphones was the way to go.
Spent all my working life as a Metal worker, played in a few bands over the years and it goes without saying music is a massive part of my life. Being part of the Crew rock radio team is a pleasure and an honour.
My top albums are:
Black Sabbath – Heaven and Hell
Black Sabbath – Master of Reality
Black Sabbath – Sabbath Bloody Sabbath
Rush – 2112
Caravan – In A Land Of Grey And Pink
AC/DC – Back In Black
Led Zeppelin – 4
Saxon – Wheels Of Steel
Tygers Of Pan Tang – Wild Cat
Deep Purple – Made In Japan