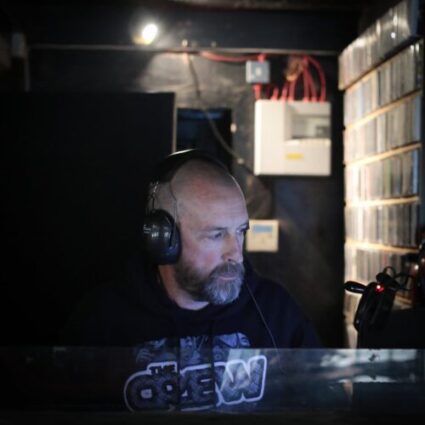 John Hook is The Crew Rock Radio manage r/ coordinator. Born in 'The Black Country' England in the year of England's finest footballing moment, 'Hooky' grew up listening to Glam Rock and Bowie's Ziggy Stardust phase before being drawn towards Punk when it exploded on the music scene in 1976.
Ultimately, 1979 and the emergence of the NWOBHM scene plus first hearing Motorhead with Overkill fuelled his undying love and devotion to all things metal….A love and passion that still burns as strong today as it did in those heady days of the late 70's and early 80's.
His biggest influences include bands such as Motorhead,Sepultura, Hatebreed,Saxon,Sodom,Iron Maiden and many many others.
Top 10 albums
1.No Sleep Til Hammersmith-Motorhead
2.Chaos A.D.-Sepultura
3.Iron Maiden-Iron Maiden
4.Saxon- Wheels Of Steel
5.Heaven And Hell- Black Sabbath
6.Supremacy-Hatebreed
7.Orgasmatron- Motorhead
8.Time Tells No Lies- Praying Mantis
9.Power Of The Hunter- Tank
10.Vulgar Display Of Power- Pantera