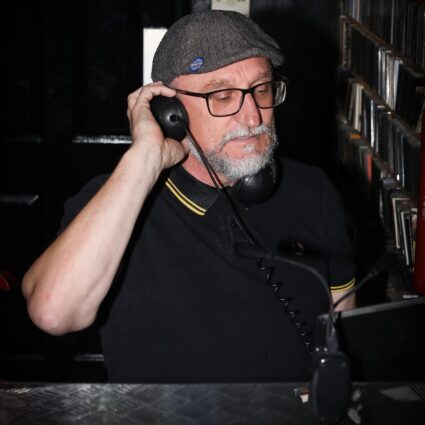 Top Ten Albums
The Who – Quadrophenia (Album)
The Chords – So Far Away
The Jam – Dig the New Breed
Billy Bragg – Talking with the taxman about poetry
Various Artists – Mods Mayday 1979
Stone Roses – The Stone Roses
The Who – The Kids are Alright
Robert Johnson – The Complete Recordings
Various Artists – Dance Craze
The Who – Meaty Beaty Big and Bouncy
Bio – Having grown up with an AC/DC mad brother, a sister mad about Northern Soul and the Bay City Rollers, and other siblings into Rockabilly and Elvis it was inevitable I would choose my musical preference based on what my other sisters good looking mate was into!
She was a modette with a "The Who" badge on the sleeve of her parka, so I went out and bought Meaty Beaty, Big and Bouncy basically so I could impress her (she wasn't!).
Anyway, a lifelong love of The Who developed, and a spiral into the world of the Mod Revival and all that entailed. Discovering The Chords was a pivotal moment (back when your mate bought an album and you spent the whole day listening to it in the bedroom and learning all the words etc), and visiting various pubs and clubs in Birmingham cemented the commitment to the mod cause! Having bought a Vespa aged 16, I soon discovered the wider world of the Scooter Rally or 'do', where the music was as varied as the attendees – 60's Mods, punks, goths, revival mods, rude boys, emo's, northern soulies, psychobilly's, crusties, casuals – it was all played and it was all enjoyed (and still is).
Combine this with the subliminal absorption of my brother's blues and heavy rock preferences my musical choices are wide and varied, although I do draw the line at "thrash" metal (with the appropriate apologies to the relevant Crew Rock Radio colleagues!!)